Who we are
Since 1987, Modula has been an example of manufacturing excellence under the sign of innovation.

We focus on automated storage solutions, designed to optimize space and improve picking and storage operations for any industrial sector or environment, dramatically increases productivity and saves operators from unnecessary bending, walking and reaching for parts.
Modula's success comes from having a strong presence in our markets and deeply understanding our customers. We now have 4 manufacturing centers, located in Reggio Emilia (Italy), Maine and Ohio (US) and Suzhou (China). Production facilities use the latest technology to create vertical lifts.
All products are certified by TÜV-GS, responding to the needs of over 20,000 customers worldwide in all industries with the highest quality.
Modula (China) is a model of Industry 4.0, designed capacity is 1,000 machine per year, serving Asia market.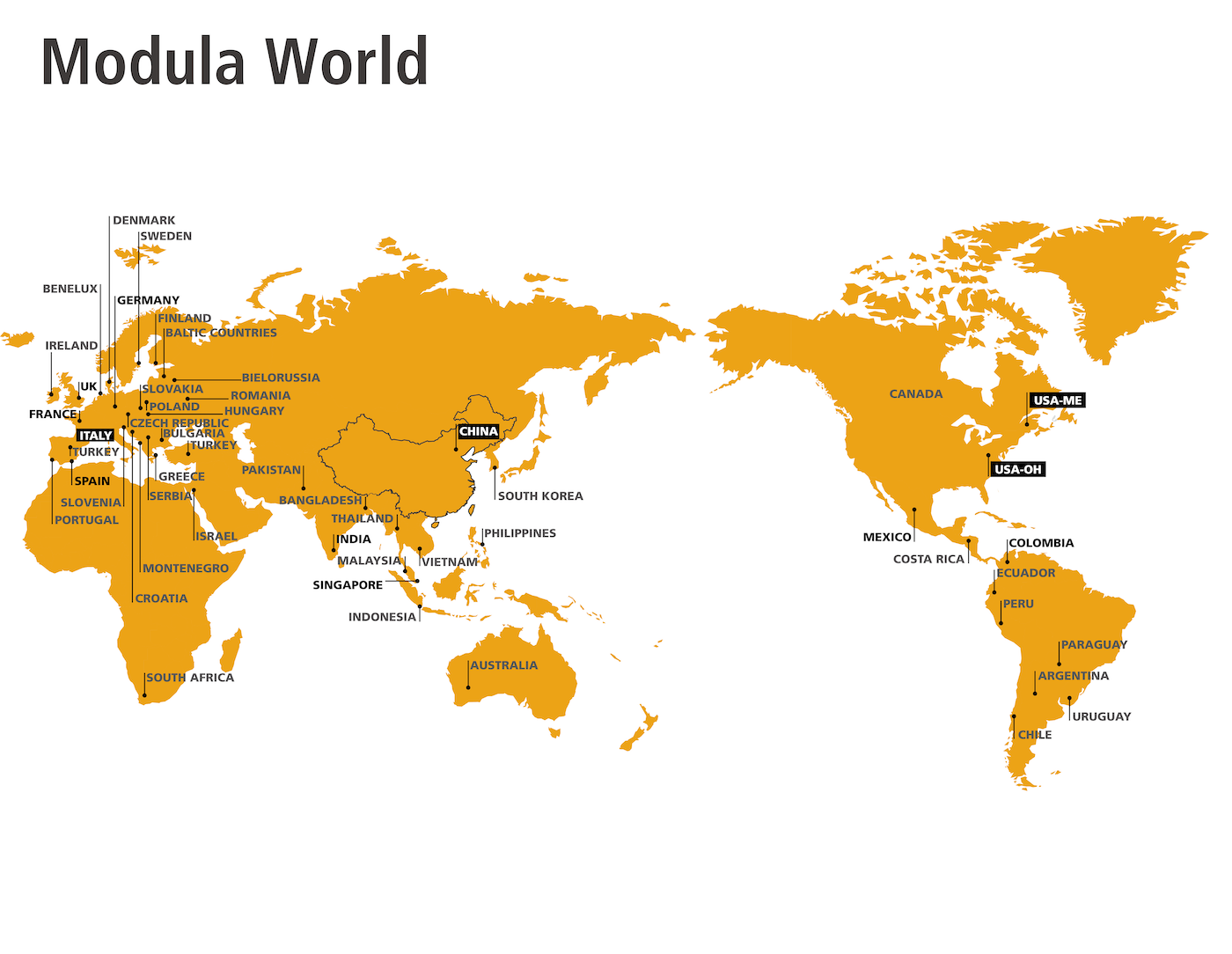 Leading the way since 1987